3 reasons why you'll love Bear Creek Web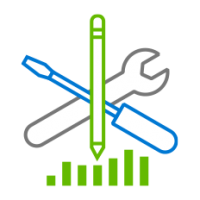 Expertise
Our experts have over 20 years' experience creating websites that deliver higher conversions and better results.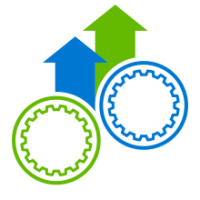 Efficiency
Our streamlined web design process makes it simple to launch your new site on time and in scope.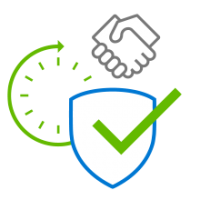 Reliability
Reliability is more than just uptime. It's keeping promises, returning emails quickly and always being reachable when needed.
What our clients are saying
"The Moyer Foundation website has become a great revenue generation tool. Working with Bear Creek Web is nothing but a pleasurable experience!"
—Jamie and Karen Moyer – The Moyer Foundation, Spouses in Sports
"Bear Creek Web has been absolutely wonderful to work with. They are incredibly responsive and trustworthy. When they say they will do something, they take care of it."
– Karen Edwards – SeaTab Software
"They have consistently provided us the personal touch of a small hands on firm along with the resources and know-how of a large company. I would highly recommend them to anyone."
—Rex Hohlbein – Rex Hohlbein Architects
"Bear Creek Web is a great partner, and took the time necessary to understand our business model and implement Websites that meet and exceed our needs."
—Val Callahan – Source Window Coverings and Member Blinds (Costco)
"I just wanted to say thanks for always being so responsive. Doing business with you has been great."
—Ken Puhn – West Consultants
"First of all, I want you to know that it's an absolute pleasure working with you because you really hear what the client wants."
—Joe Reback – Olympic Veterinary
"Very happy, very nice, very professional and worth every penny. Thanks so much."
—Randy – Proctor Products
"Bear Creek Web is the best of the best. They are professional, timely, and created a beautiful website to showcase our business. I would highly recommend them for web design, hosting and marketing services."
—Jenny – Paradise Pet Lodge
"I really appreciate Bear Creek Web. You have made my life so much easier! It was a real struggle using the other web design agency I used before you. They over-promised and under-delivered. Just the opposite of Bear Creek Web!"
—Jeff Smith – Check Ride Driver Training
"Thank you for all of your help, patience and hard work on this. I will recommend you to anyone that can use your services. I've already received compliments on our website."
—David A. Bufalini – Bufalini Law
"Bear Creek Web is awesome! So easy to work with and very responsive and professional. They definitely know the technology and delivered what they promised within the budget and time frame we had established. I would definitely recommend them!"
—Cindy Draper – Canyon Creek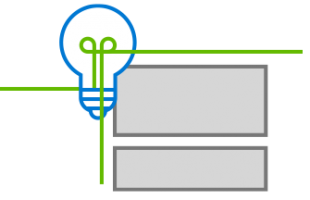 Website design and branding
Improve audience engagement with web design and branding that makes your business more compelling to the people you most want to influence.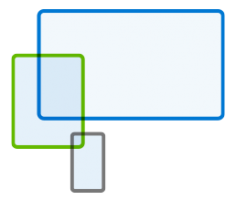 Responsive mobile web design
Mobile-first web design is critical to reaching your largest audience. We ensure your site looks great and performs perfectly on a wide range of screen sizes.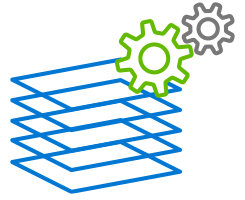 Content management systems
Choosing the right CMS will save you time, money, and effort right from the start. Our team of experts will guide you to the right choice for your business. We specialize in WordPress, Umbraco and Drupal.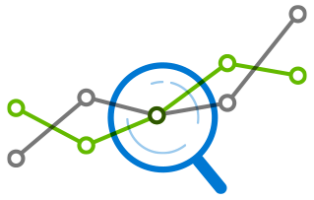 Digital marketing
Successful digital marketing strategy is the key to real results. Our experts will help you develop marketing campaigns that deliver measurable ROI.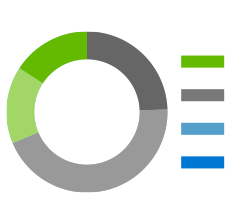 Track & analyze website
Know how your website is performing with a full analytics implementation designed to measure what matters most to your business.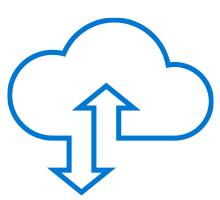 Web and email hosting
Our customers never have to sacrifice quality over performance. We blend top-tier personal service with the power of the largest and most stable data centers in the world.
The Bear Creek Web process: We keep it simple Understanding your needs
Have you ever felt like a vendor or consultant was offering a solution before they even understood your problem? Not here. Our project plan is built with your input, ensuring your needs are always met. Structure and flow
We look at your current site as well as competitor sites to better understand what you like and don't like about them. We then establish what pages the new site will have, and how visitors will flow through the site. We wrap that up in an easy to understand roadmap. Design and review
We create a design concept that will achieve your goals and adheres to the roadmap. We tweak as needed until you say it's 'perfect'. Develop, test, & launch
Our U.S. based developers build the site out and prepare it for testing. We setup a development site so you can review the work before it goes live.
Give us a call, email, or let's chat.
There is no better time than now to test our promise of a lightning quick response time.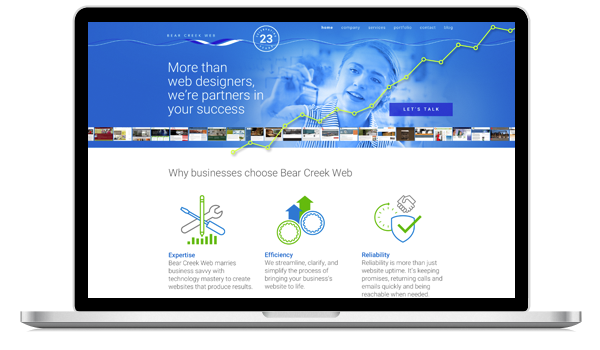 Fast responses, fair rates, full service web design.