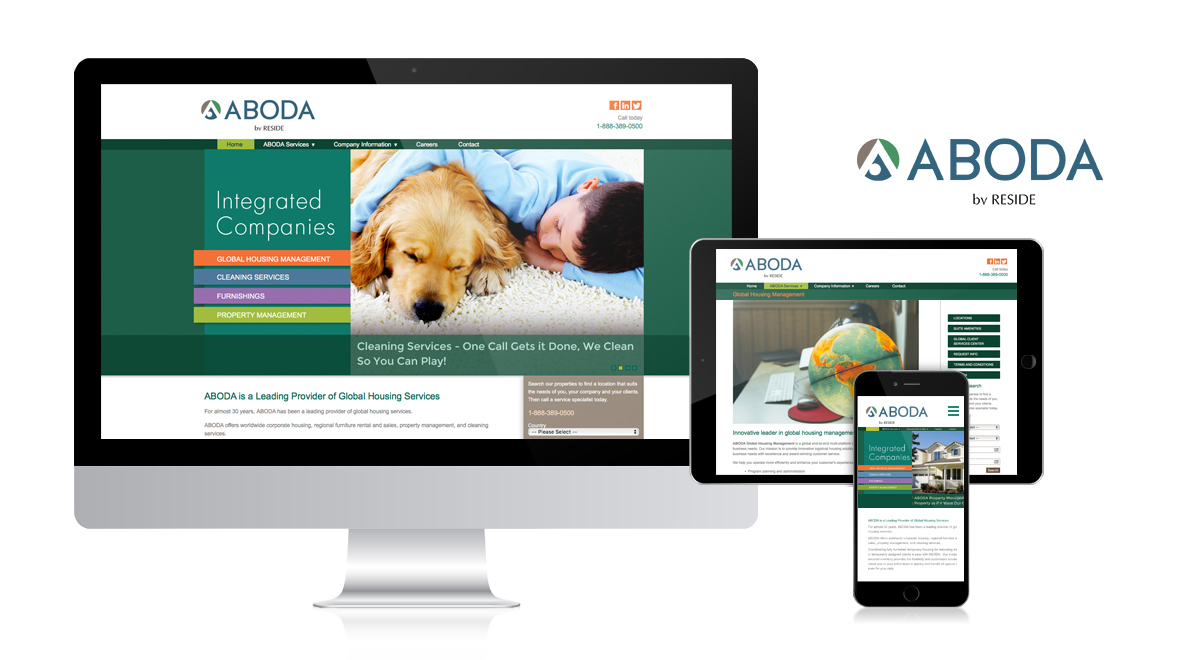 About the company
ABODA is a leading provider of international housing services whose offerings include corporate housing, cleaning services, furnishings, and property management.
As one of the largest national corporate housing providers, ABODA serves companies and professionals from across the United States and around the world.
Website goals
For their new website, ABODA wanted a clean and professional look that used vivid imagery to communicate the value of their brand. In addition to being visually appealing, the company wanted to ensure that website visitors had intuitive navigation that made it simple to find whatever they were looking for.
As for functionality, the original site was coded using multiple technologies that did not always work well together – ABODA needed to eliminate these conflicts as they caused unacceptable downtime.
Our solution
We created a custom design that reflects the unique benefits behind each of ABODA's services and incorporated engaging imagery throughout the website to appeal to multiple industries.
To complement this clean, fresh design we completely overhauled the back-end, consolidating the administrative areas into one, and ensuring that all technologies were fully compatible to minimize downtime and lag while enhancing responsiveness and overall performance.