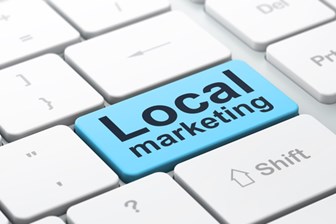 Local search has become one of the most important ways for small businesses to be discovered by those most likely to become customers. If you're having problems ranking locally, here are five reasons your site might not be listed, and what you can do to fix it.
Reason 1: You didn't sign up for a listing through Google My Business.
Google does not automatically add most businesses to its local search results. Instead, you must add your business by signing up through Google My Business and creating a business listing.   When you sign up, you'll be taken through a verification process to claim ownership of your listing in local search. During this process, you'll be able to add information such as operating hours, storefront locations, and images of your business.
Reason 2: You didn't follow the listing guidelines.
Not all businesses qualify for a listing on Google My Business. To qualify, Google guidelines specify that your business "must make in-person contact with customers during stated business hours".
For physical storefronts, this means that you must be open for business to serve customers at your location during operating hours. For service-related professionals, you must be on-site with customers during operating hours.
For example, a person who operates a landscaping company from a home office would qualify because the landscaping occurs in-person. However, someone who offers online landscaping courses with no physical location would not qualify, because there is no in-person contact.
Online-only businesses can create a brand page, but they cannot create a listing for Google My Business.
Reason 3: You didn't verify your listing.
Before Google will publish the information you've provided about your business, you must first verify the listing. There are multiple ways to verify your listing and not all options are available to every business. The one universal method for verification is the mail-in verification process. Here's how it works:
Google will mail a postcard to the address you've provided in your business listing.
The postcard will have a unique verification code for your business.
Once you've received the postcard with the verification code (can take up to 3 weeks) go back to your Google My Business listing and enter the code. There will be a blue banner at the top of the screen to guide you.
After your business information has been verified, you'll begin to see your business show up in local listings on Google. Be aware that it may take a few weeks for all information to appear after approval, so you can expect the entire process to take anywhere from two to six weeks to complete through the mail-in route. If you have the option for phone or email verification, the process can be much quicker.
Reason 4: Your business has a lot of local competition.
If you've gone through all the steps above and you still don't see your listing, it's possible that the amount of local competition is pushing your business listing out of the main view.
At the time of this article's publication, Google's local search results features a "3-pack" of listings with the option to view more after the initial search. If your business is highly competitive, breaking into the local "3-pack" will take time and optimization.
Keep in mind that the top local results will vary by location – meaning that your business may come up in the top local results for customers who are currently close to your physical location, but will not show up for customers who are further out (but who are still in your local service area).
Reason 5: Your business website isn't mobile-friendly.
In the US, more Google searches take place on smartphones versus desktops and tablets combined. Because of this, Google rewards fast-loading, mobile-optimized sites with higher rankings versus non-optimized sites.
You may find that your business isn't getting the traffic you expected from your local listing if you don't have a responsive website design that works well on screens of all sizes. And because local search is location-based, you can expect that mobile website optimization will continue to play a major role in the rankings for local search in the years to come.
If you need help getting your business listed locally, we can help. Get in touch with one of our friendly professionals and start your local marketing off right for the new year.