What can a web design portfolio really tell you about the designer you are thinking of hiring? A lot if you know what to look for. Here are our top five list of what to look for in a web design portfolio when you're trying to find a designer that can help you build your online presence.
Design Relevance
One of the first things to look for in any portfolio is to see if there are designs from companies in your industry or one similar. Some web designers specialize in one or more industries, and in so doing are able to better understand the technology and performance requirements of the businesses they serve. On the other hand, there is no reason to rule out a particular designer just because he or she has not worked with a specific type of company. The bottom line is that if the designs are clean and speak to your sense of style and taste, they can be a good match for you.
User Experience
The hallmark of great web design goes beyond the look and encompasses both the functionality and the ease-of-use for both new and returning users.
If the website designs within the portfolio are still live on the client websites, take the time to visit those you find most visually appealing. See how fast the website loads, make sure the navigation is natural and intuitive, and that any integrated tools or apps work as intended.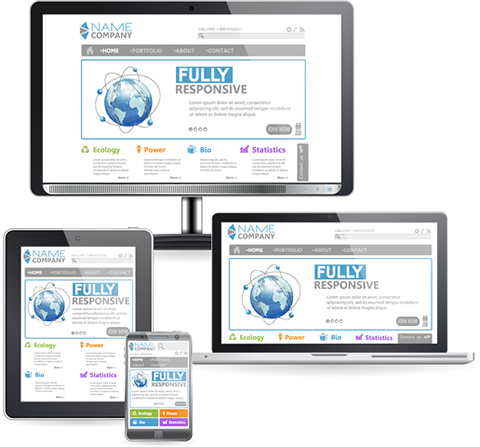 Also, take note of the call to action on each page:
Does it draw your attention or do you have to search it out?
Is the messaging clear and convincing?
Is it simple to take advantage of the offer?
A great designer will be able to optimize the user experience while still keeping true to the aesthetics of the design for each client.
Mobile Optimization
While reviewing each website you find appealing, don't forget to take a look at the website on multiple mobile device as well. With consumers expecting full website functionality on their mobile devices, having a functional mobile UI is essential. For older designs, don't be too concerned if there is no mobile version of the site – those with extensive portfolios spanning many years may have some clients who have not been updated.
However, more recent designs should be optimized for mobile, as should the designer's website itself. A small business website will garner more business when it's been designed and optimized to perform well on mobile devices of all kinds.
Functionality Integration
Moving beyond mobile friendly visuals, a truly optimized web design will also include features that are ideally suited to mobile use, such as tap to call, and mapping for local businesses that have a brick and mortar presence.
By making it easy for potential customers to reach out when they're on the go, a fully-optimized small business website adds another layer of performance that can increase lead generation while also making your business stand out.
Branding Integrity
Last, but certainly not least, is brand integrity. Even the best designs can fall flat when they don't take into account the unique value proposition that the business strives to communicate to their intended customers and clients.
A website for a daycare should look and feel entirely different to a website for an eye doctor. In addition, websites from companies in the same industry should be unique and reflect each company's unique qualifications and benefits.
A truly great web designer can capture the essence of your business' value proposition and communicate it not only through functionality and content, but through the presentation of that content and how it is arranged on the page.
Ensure that the website portfolio of your prospective designer reflects that unique voice across all businesses represented.
Are you looking to rebrand your business website?
Finding a designer with the right combination of skills to create your vision can be challenging. At Bear Creek Web, we take the time to learn about you and your goals before we ever start the design goals, and you can trust that you'll be thrilled with the result. Take a look at our portfolio, and if you like what you see, get in touch.